Looking for a way to get your children off the couch and outside this summer? These five tips will get children excited about gardening AND make sure they get that much needed Vitamin-D this summmer.
5 Fun Tips to Get Kids Excited About Gardening
1. Start With a Story
Children love stories and picture books especially when they relate to their own lives. Hearing stores of garden adventures and fun will make them excited for their own. There are TONS of great children's gardening books to choose from! One of our favorites for small children is The Little Gardener Board Books. Not only does reading get children excited but they'll also learn about what they can expect from their own garden!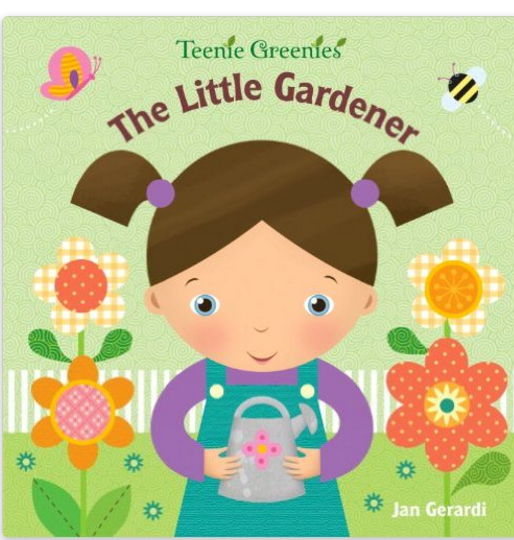 Little Gardener Teenie Greenies Book
2. Choose Easy to Grow Plants
When kids first start gardening you want to make sure it's a positive experience...and that means you'll need the plants to grow! Picking plants that are easy and quick to grow gives you a better chance for a successful garden. A few of our favorite easy to grow veggies include:
Lettuce
Tomatoes
Herbs-Basil, Cilantro, Chives, Thyme
Beans
Radishes
Summer Squash
3. Do a "Garden Craft" Together
Get kids excited about being in the garden with a fun craft! Plant markers are a must in a garden and can be made into a special craft for kids. Two nice ideas we spotted...
Beaded Garden Markers
This project is great for younger children...who doesn't love beads? According to Meaningful Mama these Garden Markers were made with kids between ages 2-6 (with help of course!) and look amazing. Not only will kids be excited to make them but they'll also enjoy placing the markers in gardens!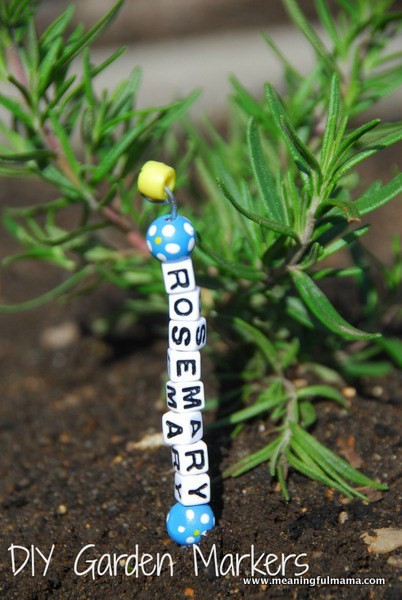 Painted Rock Garden Markers
Adventure in a Box Painted Rock Garden Markers tutorial is easy to follow and can be adapted for older and younger children. For this project all you'll need are smooth big and medium sized rocks, acrylic paint, and outdoor varnish. Get started!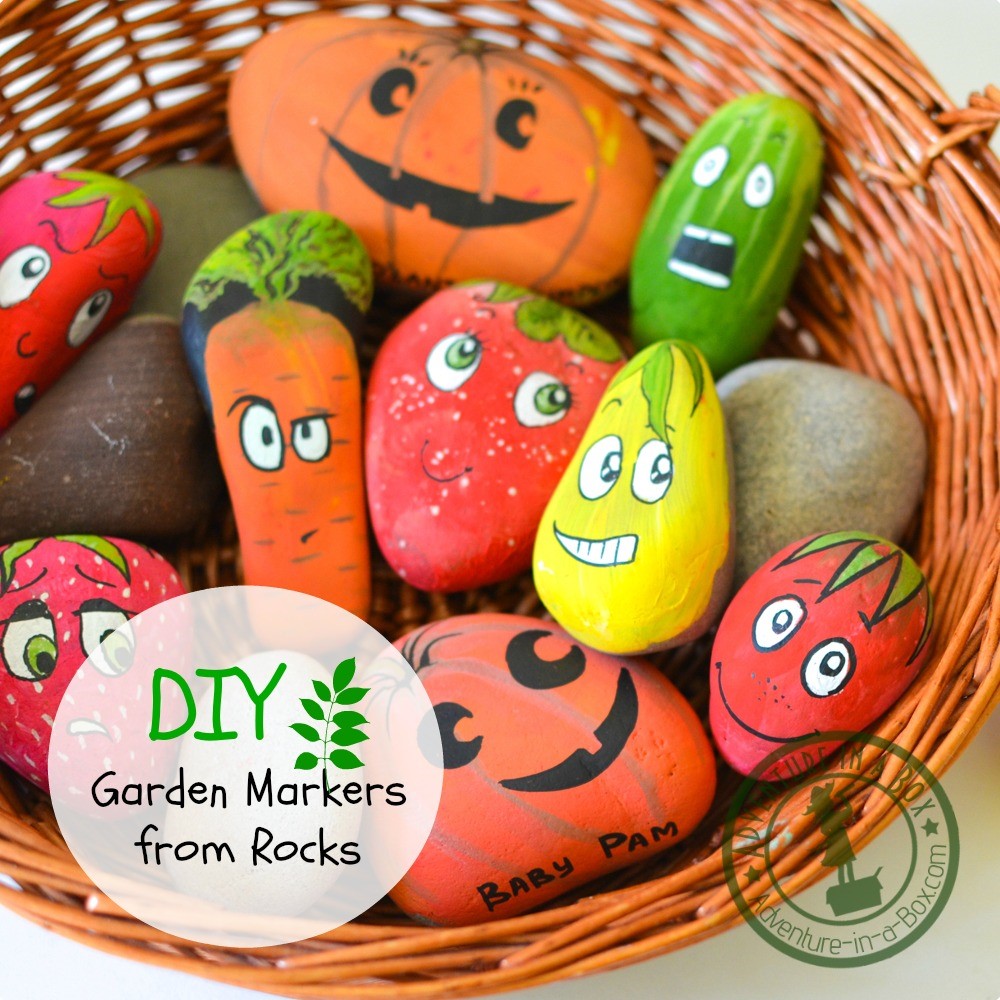 4. Assign Age Appropriate Gardening Tasks
Sometimes it can be hard to decide what chores are appropriate for your child especially when it involves an activity that's new. We've chose a few of our favorites from the list of Age Appropriate Gardening Activities from Red Wood Barn.
Ages 2-4
Choose flower colors.
Harvest tomatoes.
Water with a watering can.
Ages 5-8
Choose vegetable and herb plants.
Hunt for caterpillars.
Make a flower arrangement.
Plant flower bulbs.
Pull annual weeds.
Water with a hose and nozzle.
Ages 9 and up
Choose fruit trees and landscape plants.
Choose plants for a theme garden.
Hoe weeds.
Start a compost pile.
Trim a shrub.
Turn soil and add compost.
Like these ideas? Find the full list here!
5. Give Them Tools
Another way to get kids excited is to give them their own kid-sized gardening tools! We have everything you need here at Allie's FFP including kid-size gardening gloves, watering cans and more. Letting children pick their own tools will have them rushing to get started!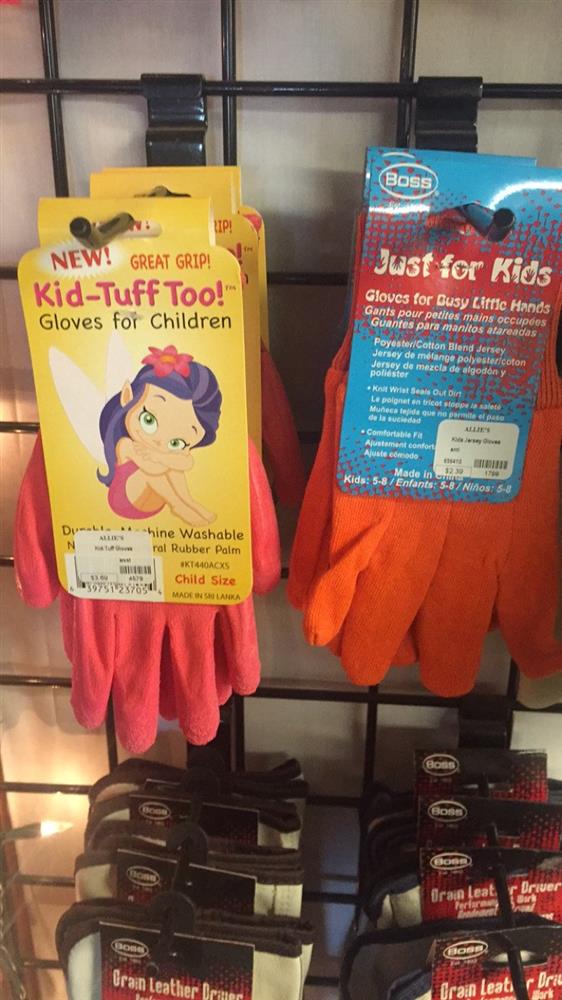 Now get those kids out in the Garden! We'd love for you to share your favorite gardening stories and pictures in the comments or on our Facebook Page. Happy Gardening!