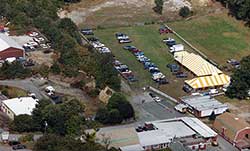 Established in 1978 by Frederick Alvin Briggs (known as "Allie") and formerly known as "Allie's Tack Shop" and "Allie's Tack & Feed" Allie's Feed, Farm & Pet has been a leader in excellent customer service, quality feeds and supplies, community events,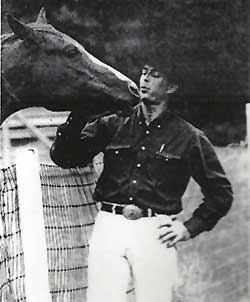 and over three decades of experience and knowledge of the pet & animal industry you won't find in many other places.
The Briggs family has been involved in the agricultural and livestock industry since the early 1900's, with different members working on farms and being active in 4-H and the community before the establishment of Allie's Donuts in 1968 and Allie's Tack Shop in 1978. "Allie" Briggs learned first-hand about horses and livestock while growing up on a dairy farm in Rhode Island, and opened up the tack shop to return to his roots. Allie's wife, Lue (short for Lucille), ran the core of the business and generously shared with customers her knowledge, experience, and friendly smile. In 1986, Steve Briggs Sr. bought the business from Allie and continued that same spirit and passion his mother and father had when they operated the business, growing it into what it is today.
The Allie's philosophy is simple: Love your neighbor as thy self. We seek to serve our customers the very best we can offer, whether it's a specific pet food, a delivery of hay, loading their car, or simply a friendly smile. We push to help others in our store and our community, supporting organizations such as the North Kingstown Animal Shelter, Rhode Island 4-H, East Greenwich Animal Protection League, and many more! We also have a variety of events throughout the year, such as Animal Appreciation Day, K-9 Appreciation Day, Wild Bird and Poultry Seminars, Fill the Van, and so much more to help support the community and our customers.
Our customers mean the world to us, and we hope to give them (and their animals) the best experience possible!